Alexander Oster, Director for Additive Manufacturing, Autodesk
Alexander Oster is Chairman of the 3MF technical working group and Director of Additive Manufacturing in the Fusion 360 Product development group. He and his team are creating Additive Manufacturing software to help customers make the most out of their machines and take the next step towards industrializing AM using Generative Design. Alexander has been co-founder of the Additive Manufacturing software company Netfabb GmbH, acquired by Autodesk in 2015. Before Netfabb, he served as CTO of FIT AG, one of Germany's largest Metal AM service bureaus.
Martina Riccio, P&AD Manager, Additive Industries
Martina Riccio is P&AD Manager of the Additive Industries team in Eindhoven. Her team focuses on process parameters and application development for both current and next-generation MetalFAB systems, as well as system qualification (FAT/SAT). She joined AI in November 2021 dealing with the LPBF process from the technology provider's point of view after more than 5 years in a similar role as a technology user at a service bureau. She holds an MSc in Mechanical Engineering with an experimental thesis on Laser metal deposition by wire from Politecnico di Milano. She is a co-author of different scientific publications on the LPBF process.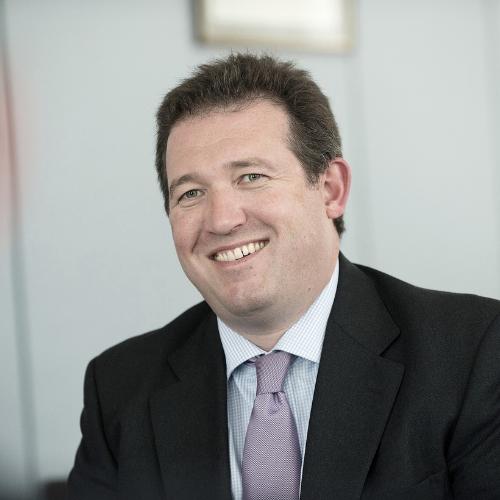 Stewart Lane, Chairman of the Additive Manufacturing Committee, CECIMO 
Stewart Lane joined Renishaw plc in 2000 and has held a number of positions in the company, including General Manager of Renishaw's UK and Ireland sales subsidiary and the Group's Corporate Business Development Manager. He is currently the Sales Director of Renishaw's French subsidiary based in Paris and is also a non-executive director of the UK's Manufacturing Technology Association. During this time he was instrumental in establishing Renishaw's Additive Manufacturing customer solution centres and setting up strategic alliances with other Additive Manufacturing and in Paris companies. Since 2018, Stewart has been Chairman of the Additive Manufacturing Committee at CECIMO.
Matt Parkes, Strategic Development Manager, Renishaw Additive Manufacturing Group 
Matt has over a decade of experience developing AM solutions, from high performance end-products, to establishing a certified medical device manufacturing centre, and most recently managing Renishaw's AM product portfolio and roadmap. As strategic lead for Renishaw PLC's Additive Manufacturing Group, Matt is focused on driving adoption of AM in volume  applications.
Alejandro Nieto, Project Manager, Meltio
As an experienced Meltio Engine Project Manager, Alejandro's main goal is to develop technology capable of challenging standards and providing new solutions through research and technology. His main focus is on Robotics and Additive Manufacturing (Metals and Thermoplastics). Over the past 2 years, Alejandro has excelled in pushing the boundaries of slicing software for additive manufacturing, while also strategising and programming robot configurations to showcase the capabilities of Metal AM. With a Master's in Architecture and proficiency in computational design and robotic fabrication, he has been a valuable Topology Optimisation Software Tutor, contributing to groundbreaking research in architectural design.
Our offices are located on the ground floor of the Information Center (IC), offering easy access to the Exhibition. Our offices are open daily from 9:00 to 18:00.
Room 00.146: Filip Geerts, CECIMO Director General

Room 00.145: CECIMO Secretariat

Room 00.144: Dr. Heinz-Jürgen Prokop, CECIMO President

Room 00.143: CECIMO Secretariat

Room: 00.133: CECIMO Meeting Room