CECIMO organised the International Conference on Additive Manufacturing – ICAM at EMO Milan 2021, on 7 October 2021.
The evolution of digital technologies has fundamentally changed the way manufacturing plants operate. Facilities are becoming increasingly more interconnected, and manufactures are asked to increase speed and agility to create physical products at a digital pace.
Additive manufacturing technologies have a strategic role in this new manufacturing era, allowing companies to achieve unique design capabilities and new workflow processes.
In that respect, the conference looked at how new hybrid solutions can combine additive manufacturing with regular manufacturing methods and score high marks in agility, flexibility and level of productivity.
Eleonora Atzeni
Associate Professor in Technologies and Manufacturing Systems - Politecnico di Torino
Eleonora Atzeni is an Associate Professor in Technologies and Manufacturing Systems at Politecnico di Torino. She is a teaching professor at the BSc and MSc Degrees in Mechanical Engineering, as well as at the MSc in Industrial Production and Technological Innovation. Her main research topics are those relating to Additive Manufacturing technologies for metal parts.
Francesco Benasso
PreSales Consultant - Siemens
Francesco Benasso is a Presales Consultant and portfolio developer in Siemens Digital Industries Software with focus on AM software portfolio. Experience with AM departments of the main Italian enterprises coupled with a strong technical background. Driving business chance with advanced technologies.
Paolo Calefati
Head of Additive Manufacturing and Innovation - Prima Industrie
Paolo Calefati is the head of Prima Additive, the additive manufacturing division of Prima Industrie Group. Prima Additive produces and commercializes laser machine  for additive manufacturing of metal components (direct energy deposition and powder bed fusion machines). Previously, he was the Vice President (Innovation & Additive Manufacturing) at Prima Industrie. In his role he was responsible of the innovation programs and for the development of the new technologies and of the EU funded projects. He's a member of the stakeholders board of the European association Photonics 21, he is involved in the board of the Italian Competence Center CIM4.0 and he's a member of the EIT (European Institute of Innovation and Technology) Manufacturing Supervisory Board.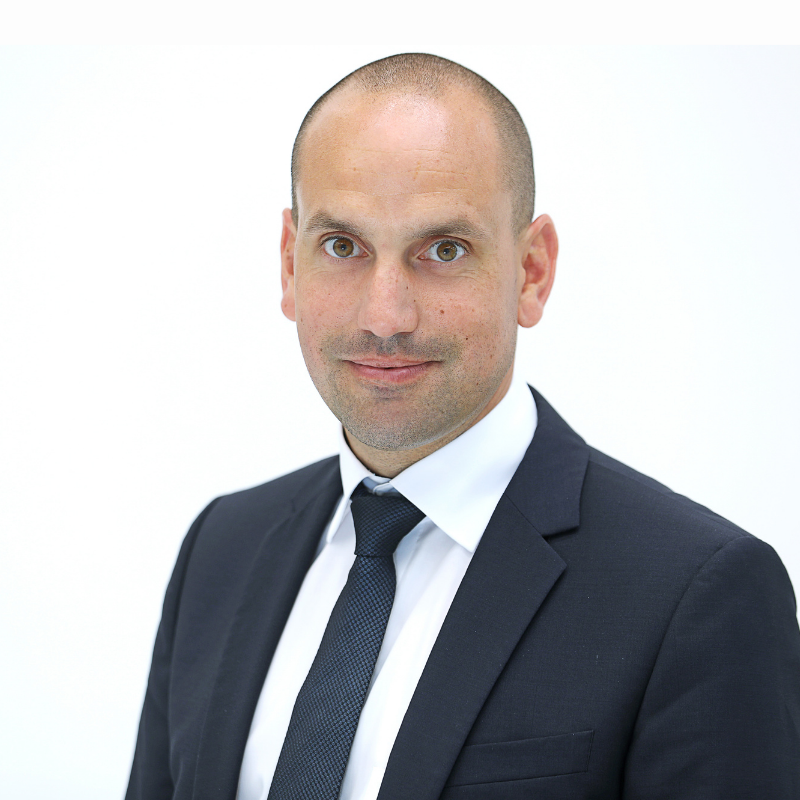 Florian Feucht
Head of Sales and Application for LASERTEC SLM Technology - DMG MORI ADDITIVE
Florian Feuchts is the current Head of Sales and Application for LASERTEC SLM Technology at DMG MORI ADDITIVE. He begun his career in the armed forces in the early 2000s and he obtained a degree in Mechanical Engineering from the University of the Armed Forces in Munich. Florian started working for DMG MORI ULTRASONIC in 2012 as Head of R&D for machining of fiber reinforced materials. In 2017, he undertook his current role for DMG Mori, focusing on Additive Manufacturing technologies.
Filip Geerts
Director General - CECIMO
Filip Geerts is the Director General of CECIMO. He is specialised in the management of corporate and governmental affairs departments of companies, national and EU trade associations and non-profit organisations. He was deputy-director for the largest Belgian association for the technology industry, public and regulatory affairs manager for IBM (Europe, Middle East and Africa), and secretary general for numerous European trade associations. He has degrees from Insead Fontainebleau and Singapore, London School of Economics, Vlerick, College of Europe, The Catholic University of Louvain-la-Neuve and the Catholic University of Leuven in commercial engineering.
Stewart Lane
Sales Director - Renishaw France S.A.S. & Chairman of the Additive Manufacturing Committee - CECIMO
Stewart joined Renishaw plc in 2000 and has held a number of positions in the company, including General Manager of Renishaw's UK and Ireland sales subsidiary and the Group's Corporate Business Development Manager. He is currently the Sales Director of Renishaw's French subsidiary based in Paris and is also a non-executive director of the UK's Manufacturing Technology Association. During this time he was instrumental in establishing Renishaw's Additive Manufacturing customer solution centres and setting up strategic alliances with other Additive Manufacturing and in Paris companies. Since 2018, Stewart has been Chairman of the Additive Manufacturing Committee at CECIMO.
Davide Sher (Moderator)
Co-founder and CEO - 3dpbm
As a journalist and entrepreneur, with a passion for additive manufacturing (AM) and its potential to change the world for the better,  Davide co-founded 3dpbm, a growing global agency, and resource for 3D printing-related businesses. They publish several editorial and news websites focusing on the AM industry. Leveraging his own previous experience as a market analyst researching AM industry verticals, and a proprietary forecast model, 3dpbm now provides advanced market research products and services. They specialize in AM adoption in different market verticals, spanning from vertical AM applications (automotive, aerospace, medical, energy, transportation, industrial tooling and automation) to specific AM industry verticals (materials and material families, hardware and technologies, software and services).