The European manufacturing sector advocates for open and fair trade, driven by bi- and multilateral trade and investment agreements that create a level playing field for the signatories, respect intellectual property rights and data protection, and facilitate regulatory cooperation between the parties.
International market access
Our manufacturers need a high degree of trade certainty. CECIMO supports free and fair trade through cooperative measures over unilateral protectionist measures. For that purpose, a strong and modernized WTO should be able to guarantee a fairer playfield and market access rights to its members. 
Read more
The WTO would also create more efficient safeguard mechanisms through highly operational dispute settlement resolutions and stronger enforcement of WTO rules (IPR, mutual access etc.). In the context of improving market access and benefitting from an efficient trade defence system, we need a clear tariff and non-tariff framework that will also reduce the administrative burden for our exporters. That is why we should focus on cooperative actions, rather than retaliatory measures that further deteriorate existing trade relationships.
Intellectual property rights
Intellectual Property gives the companies an exclusive right over the commercial use of intellectual creation for a certain period. As many other sectors, Machine tools and Additive manufacturing are sectors that makes intensive use of intellectual property rights (IPR) such as patents, trademarks, industrial designs and copyrights.
Read More
CECIMO contributed to a recent ECIPE study that shows that stronger IPR provisions in the EU free trade agreements (FTAs) further enhance benefits for both trading partners. Moreover, CECIMO recognize that strong IPR agreements motivates businesses to innovate and is certainly one way to maintain the technological superiority of our sectors. As a result, CECIMO fully supports and advocates strengthening IP provisions in free trade agreements and other EU agreements with third countries.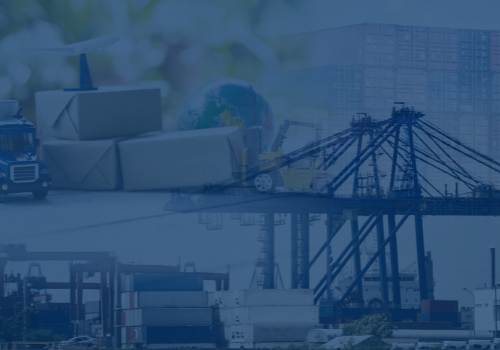 Free Trade and Agreements
CECIMO closely follows EU negotiations for Free Trade and Investment Agreements with EU's main third country trade partners.
Read More
The EU-US Summit on 15 June 2021 marked the beginning of a renewed transatlantic partnership. Both sides agreed to establish a high-level United States-EU Trade and Technology Council (TTC), where CECIMO represents European Machine Tool Industries and related manufacturing technologies.The TTC is an excellent instrument to settle disputes, enhance cooperation and continue free trade negotiations between these two transatlantic partners.
The EU-Mercosur agreement has been reached in 2019 and there is still no decision regarding the entry into force of this important trade agreement. Since then, CECIMO has been actively calling upon the EU institutions, to emphasize the importance of operationalizing a free trade agreement, which would be beneficial for our companies.
CECIMO also fully supports negotiations with other third countries such as India as free trade agreements would enhance trade opportunities for European MT Builders. CECIMO also calls for the upgrading of existing trade agreements, especially with European countries such as the UK, Turkey and Switzerland.
CECIMO provides for its members market and political intelligence on a regular basis. An important part of this mission is supporting our companies in their navigation through sanction regimes.
Read More
Based on the Joint Comprehensive Plan of Action (JCPOA) between Iran, the P5+1 and the EU, most of the sanctions on Iran were lifted by 2016. But due to US withdrawal from JCPOA in May 2018, US sanctions on Iran were reimposed, with the implication of cutting out business with any US allies that trade with Iran. To circumvent these consequences for EU businesses, CECIMO continuously proposed several solutions based on our experience from the sector. We are pleased that Germany, France and UK established a special purpose vehicle with a sovereign shield – the Instrument in Support for Trade Exchanges (INSTEX) – to safeguard the deal and protect EU exporters by facilitating legitimate financial transactions of EU businesses with Iran in compliance with JCPOA provisions.
The current Russia-Ukraine conflict will have a negative impact on the industry worldwide. The European Machine Tool sector has already been affected by EU sanctions imposed in 2014, resulting in a reduction in commercial activities and the relocation of EU manufacturing companies from this region. Due to recent developments, exports to Russia could be further reduced due to stricter sanctions concerning dual-use goods and energy and transport sectors.
The Harmonized System (HS) is an international nomenclature for the classification of products. The system is used by more than 200 countries and economies as a basis for their Customs tariffs and for the collection of international trade statistics.
Read More
Over 98 % of the merchandise in international trade is classified in terms of the HS. The lack of a standalone, specific tariff code for AM machines makes tracking their trade across boundaries more difficult, thereby hindering the ability to understand truly the growth of this technology world-wide.
The Harmonized System (HS) is an international nomenclature for the classification of products. The system is used by more than 200 countries and economies as a basis for their Customs tariffs and for the collection of international trade statistics.
CECIMO cooperated with the European Commission on the definition of the code, and the classification for Additive Manufacturing machines will be part of the tariff harmonised system from 2022.
Foreign Direct Investment
FDI can be defined as an investment made by an entity in one economy to obtain lasting interest in an enterprise located in another economy. FDI can be a key driver of competitiveness and economic development and a great source of employment and growth in an open economy.
Read More
In return, it also established effective control of foreign business assets, and a certain degree of influence on the decision-making of the foreign business. However, the openness to foreign investments should be mutual. EU companies should have equal opportunities to acquire ownership in third country companies, just as their third country competitors.
The EU framework for screening for foreign direct investment (FDI) became fully operational as of 11 October 2020. As a reminder, EU Regulation 2019/452 of 19 March 2019 defined a set of principles by which Member States must abide when maintaining, amending or adopting mechanisms to screen FDI (on the grounds of security or public order). Moreover, the aim of the Regulation was also to establish an EU-wide FDI screening cooperation framework in which the European Commission and the Member States can coordinate their actions on foreign investments.
CECIMO strongly believe that security and public order are sovereign competences and should remain as such. However, in recent years, CECIMO has expressed concern that additional levels of EU FDI screening would have placed our companies at a disproportionate risk of administrative burden, leaking commercially sensitive information and discouraging FDI into the EU in the longer run.
After more than four years, the EU adopted Regulation (EU) 2021/821, recasting the Dual-Use Regulation. As from September 9, 2021, Regulation (EU) 2021/821 (EU Dual-Use Regulation Recast) replaces the existing Council Regulation (EC) 428/2009 setting up the European Union (EU) regime for the control of exports, transfer, brokering, and transit of "dual-use" items.
Read More
In previous years, CECIMO has advocated for not including additional controls because, by adopting stricter regulation of cyber-surveillance technologies, EU Member States might put themselves at a competitive disadvantage. However, it is important to note that since the EU Member States make up the majority of signatories to the Wassenaar Arrangement, these higher standards at EU level may potentially have effects on global standards.