CECIMO Press Release: Further Major Advances in Combustion Engine Efficiency Will and Must Take Place
28 June 2018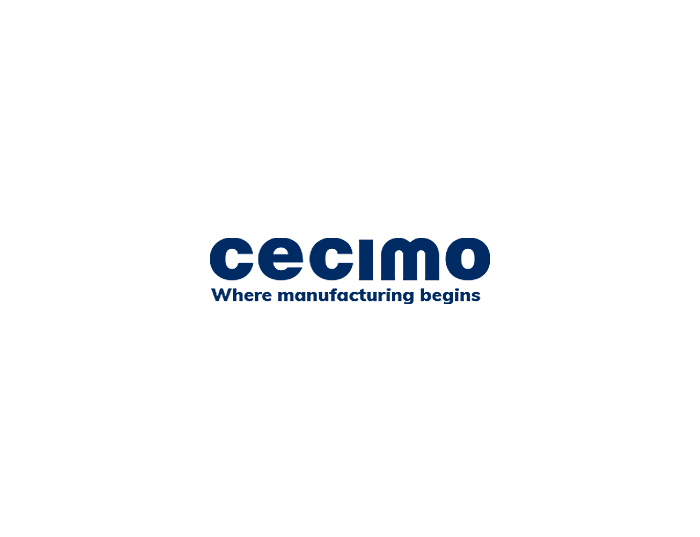 CECIMO Press Release
FURTHER MAJOR ADVANCES IN COMBUSTION ENGINE EFFICIENCY WILL AND MUST TAKE PLACE
Brussels, 28 June 2018 – Studies show that approximately 100 million vehicles worldwide will be produced in 2025 instead of 80 million today. We estimate that 90 million of those 100 million vehicles will have a combustion engine on board. Overall, there will be more combustion engines than today. This shows how important it is to reach the full potential of combustion engines in terms of CO2 savings, beside exploring the possibilities in the field of electrification. We request the EU to support further efficiency gains in the conventional powertrain, beside innovative mobility solutions and the increasing deployment of electrification. The European machine tool industry contributes by delivering solutions to improve the energy efficiency of combustion engines and better solutions for new drivetrains.
We are producing and buying a great deal of cars, and will continue doing so. The current volume of passenger car sales stands at about 80 million vehicles, according to all available studies, but this figure will increase to 110-125 million by 2030 – depending on the development of the so-called mobility concepts, such as car-sharing, etc. This means an increase of about 40-50% or an average quantity growth of about 3% p.a. until 2030. For 2040, experts predict approximately twice the number of automobiles on Earth compared to today.
Combustion engines will still be predominant on the vehicles market.
The internal combustion engine will continue to be the dominant propulsion technology for the majority of new vehicles sold in 2030. This is in line with the need for diversity in mobility and transportation, energy density capacity of liquid fuels, customer preferences, the slow fleet-renewal rate and the cost/efficiency advantages of more conventional technologies. The general expectation is that, in the transportation sector, fossil-based fuels will dominate the energy mix for road transport until 2030, and that the road energy supply mix will be composed of fossil-based fuels, natural gas, renewable liquid fuels and electricity beyond 2030.
Experts and managers in the German automotive industry are almost unanimous in their expectations that 25% or 30% of delivered vehicles in 2030 will be equipped with an electric drive system. Of the 25%-30% mentioned above, one third will have a fully electric driving system (battery electric car), while two thirds will have a hybrid or plug-in hybrid system. Nevertheless, only 10% will be purely electric cars (battery electric cars), and 90% will still have a combustion engine on board. Due to the forecast presented above, this would still mean that 100-112 million new vehicles worldwide will still be fitted with combustion engines in 2030 – instead of 80 million p.a. at present.
Cars contribute to CO2 emissions. The transportation sector accounts for approximately 14% of global anthropogenic greenhouse gas emissions. Approximately 10% of these emissions can be attributed to the road transport sector.
This has to be reduced, and therefore we need an environmental strategy that takes all future mobility demands into account. This will benefit from innovative mobility solutions and further efficiency gains in the conventional powertrain, as well as the increasing deployment of electrification. The shared objective is to significantly reduce greenhouse emissions.
The combustion engine still has an array of possibilities in terms of CO2 savings, as it uses alternative fuels, such as natural gas, petroleum gas and hydrogen. The combustion engine still has a great deal of potential, from variable cubic capacity via flywheel technology or hydraulic intermediate storage, to the DiesOtto, a self-igniting petrol engine. It is assumed that it would be technically possible to produce practically emission-free combustion engines, with a consumption of only 1 liter per 100 kilometers.
Prospects include combustion engines powered by hydrogen or synthetic fuels, as well as fuel cells that generate electrical energy from hydrogen. Efficiency gains will come from improvements in the conventional powertrain, as well as the combination of the internal combustion engine with various forms of electrification. In addition, CO2-reductions will be achieved by advances in heating and cooling systems, thermal management, light-weighting, aerodynamics, additional eco-innovations and the use of advanced alternative fuels.
Further major advances in combustion engine efficiency will and must take place.
The European machine tool industry directly contributes to the challenge of reducing CO2 to the benefit of our society.

Dr. Roland Feichtl, President of CECIMO, says: "The European machine tool industry is the most innovative and advanced in the world. As such, the industry is delivering solutions to improve the energy efficiency of combustion engines and better solutions for new drivetrains."
On top of that, European machine tool companies are leaders in technologies for producing conventional powertrains and, accordingly, underpin automotive employment and manufacturing in Europe. These companies are also frontrunners for technologies that offer efficient, low-emission vehicles, as well as diverse technologies and solutions to reduce CO2-emissions.
We need the right supportive policy from the EU. Building on Europe's industrial strength, policy-makers are tasked with promoting low-carbon mobility in a sustainable and competitive way – meeting ambitious environmental targets, strengthening EU technology leadership and underpinning growth and employment in Europe.
The European Commission should seek a technology-neutral CO2-reduction policy
Mr. Filip Geerts, Director General of CECIMO states: "The further improvement of the internal combustion engine remains an indispensable path towards decarbonisation and the 'Paris' goal of mitigating climate change. European machine tool builders are counting on the support of public authorities, requiring more R&D and supportive policies."
The EU is tasked with making the best possible use of its manufacturing base in the global race for competitiveness and technology leadership. Building on the strength of this base, the EU can achieve its environmental goals and foster a strong, innovative automotive manufacturing sector, as well as strengthening suppliers in the value chain.

About CECIMO – European Association of the Machine Tool Industries
CECIMO is the European Association representing the common interests of the Machine Tool Industries globally and at EU level. We bring together 15 National Associations of machine tool builders, which serve approximately 1500 industrial enterprises in Europe (EU + EFTA + Turkey), over 80% of which are SMEs. CECIMO covers 97% of total Machine Tool production in Europe and about 33% worldwide. It accounts for almost 150,000 employees and a turnover of €26 billion in 2017. Approximately half of CECIMO production is exported outside Europe. CECIMO assumes a key role in determining the strategic direction of the European machine tool industry and promotes the development of the sector in the fields of economy, technology and science.

For media enquiries, contact:
Filip Geerts, Director General of CECIMO
Tel +32 2 502 70 90
filip.geerts@cecimo.eu