Key market trends in the European Additive Manufacturing Sector – Fall 2021 Edition
30 November 2021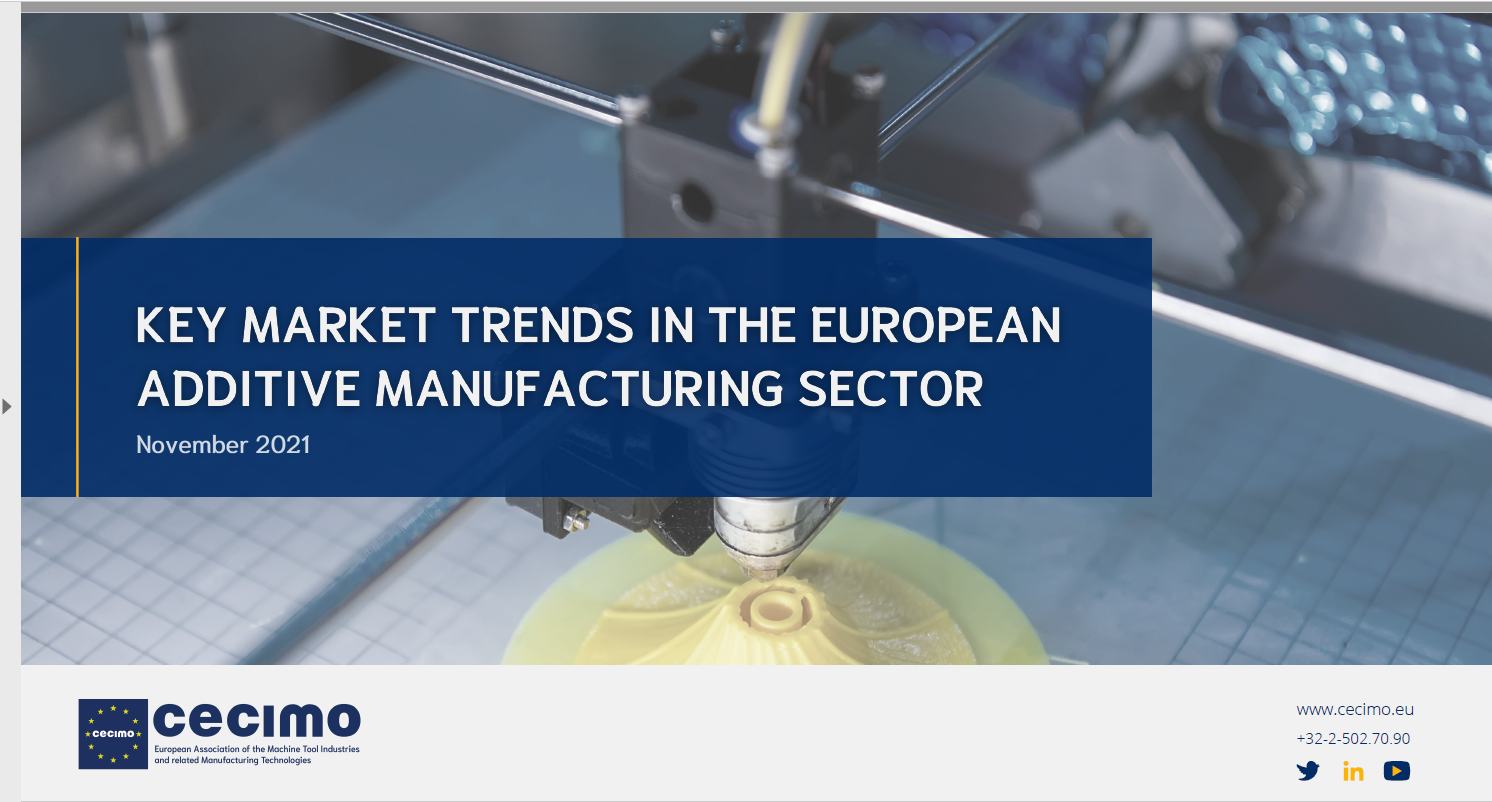 Between September and November 2021, CECIMO, the European Association of the Machine Tool Industries and related Manufacturing Technologies, organized the third round of its European Additive Manufacturing Survey, which aims to assess key market trends in the Additive Manufacturing (AM) sector.
It is the third time CECIMO conducts this survey to collect data directly from 3D printing companies that operate in the participating countries. It is a six-month survey that will help the industry record trend indications for key business areas, such as domestic business, AM exports, orders by type of material,client industry demand and investment trend. 3D printing companies express their six-month indications in the key business areas compared to then situation over the past six months.
Methodology: For each country, survey responses are analysed as the difference between the share of companies reporting growth and that of companies reporting a decrease in their trend indication. A positive balance provides a growth indication, and a negative balance reflects a decline. National results are weighted with equal shares for the participating CECIMO countries to have a European figure....