Sustainable
Manufacturing
A Key Driver of the Green and Digital Transformation
27 September 09:30 – 11:00 (CET)
European Parliament
The conference on "Sustainable Manufacturing: A Key Driver of the Green and Digital Transformation" was co-organised by the Secretariat of the Sustainable, Long-term Investments & Competitive European Industry Intergroup and CECIMO, aiming to establish a link between the significant policy actions and industry initiatives that contribute to the circular economy transition.
Through this event and related policy actions, CECIMO highlighted that the machine tool manufacturing sector can effectively lead the sustainable transition, and that is it already rising to the challenge. In this regard, numerous industry players are rethinking traditional industrial processes, developing advanced manufacturing technologies, eliminating unnecessary waste and promoting the recycling and reuse of product materials.
This conference brought together high-level policymakers, industrial actors and other relevant stakeholders to exchange views on technology and innovation to support and facilitate this transition.
The event explored the theme of sustainability in different industrial contexts, to provide relevant insights on the manufacturing sector's ongoing shift towards more sustainable and circular production practices:
Introduction of the major EU policy developments in the field of sustainability.
Exchange of views between EU policymakers and industry representatives on how the overall industrial sector can play a proactive role in this transition.
Discussion on the rise of production technologies that help minimize the environmental impact of manufacturing activities and collection of best practices.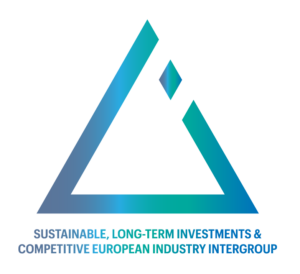 This event was organised in partnership with the Sustainable, Long-Terms Investments and Competitive European Industry Intergroup.