Why B2B Data Sharing is Important for the Manufacturing Sector
Webinar - 23 March 2022, 11.00 -12.30 (CET)
Recently, the European Commission released the Data Act Proposal aiming to ensure fairness in the data economy and foster data exchange among businesses. Facilitating the flow of growing industrial data in the EU across all economic sectors is central to supporting economic growth and technology development. Business-to-business (B2B) data sharing is of utmost importance for manufacturing given that this sector is one of the industries that use applications (e.g., industrial IoT, AI, and machine learning) at their full potential. This webinar intended to exchange views and provide industry leaders with insights into the opportunities and challenges that this Act brings along in order to unlock the full potential of the EU's data economy.
Director General, CECIMO
Filip Geerts is the Director General of CECIMO. He is specialised in the management of corporate and governmental affairs departments of companies, national and EU trade associations and non-profit organisations. He was deputy-director for the largest Belgian association for the technology industry, public and regulatory affairs manager for IBM (Europe, Middle East and Africa), and secretary general for numerous European trade associations.
Head of Unit, DG GROW
Dr. Amaryllis Verhoeven is Head of Unit for Digital Transformation of Industry in the Directorate General for Internal Market, Industry, Entrepreneurship and SMEs (DG GROW) at the European Commission. In that capacity, she is in charge of promoting the development of the digital economy and contributing to the EU's digital resilience, by bolstering the EU's digital capacity
General Manager, MindSphere World Association (Southern Europe)
Andrea Gozzi graduated in Computer Engineering in 2000 at the University of Genoa. In 2003 he obtained the title of PhD. During his career, he has supported major international customers in the manufacturing sector. Since 2015 he has been involved in the strategy of IoT, Edge, Cloud technologies. He is currently general manager for the Southern-Europe hub of the MindSphere World association, the international ecosystem for Industrial IoT.
Head of Strategic Alliances, KUKA AG
Christian Liedtke received a Ph.D. in Mechanical Engineering from the University of Hanover. He is currently the Head of Strategic Alliances for KUKA AG in Augsburg. Before joining KUKA he held C-Level positions in consulting companies for eight years and prior to that he worked as a Vice President of Operations in production and plant management for ten years.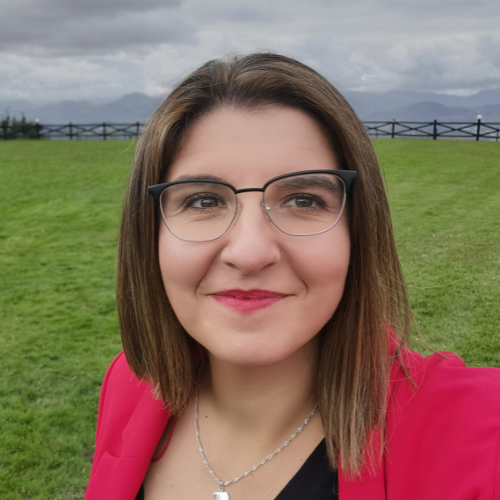 Innovation and Projects Manager, IBARMIA
Arrate Olaiz is the Innovation and Projects Manager at IBARMIA, Spanish manufacturer of high-tech machining solutions. Industrial Engineer from the University of Navarra, her entire professional career has been linked to R&D and innovation in machine tools, initially at AFM (the Association of Manufacturers of Machine Tools) and later at IBARMIA, her current company.