Dr.-Ing. Heinz-Jürgen Prokop
CECIMO President
Dr.-Ing. Heinz-Jürgen Prokop started his career within the Institute of Machine Components in Stuttgart where he obtained his doctorate degree in Engineering in 1989. After holding various external positions as Managing Director, in 2012 he became a Managing Director of Development and Purchasing at TRUMPF Werkzeugmaschinen GmbH + Co. KG. Since 2017, he  has been a member of the Group Executive Board as CEO MT. Dr.-Ing. Prokop was Chairman of the German Machine Tool Builders' Association (VDW) for the last 6 years and is now the President of CECIMO.
Managing Director, EIT Manufacturing Central gGmbH
Since January 2019, Christian Bölling has headed the Germany-based hub of EIT Manufacturing, the leading European innovation network for the manufacturing industry. Previously, he led the Machining Technology Research Department at the Institute for Production Management, Technology and Machine Tools (PTW) of Technical University of Darmstadt, Germany.
President of AFM Cluster and CEO of Fagor Automation, Spain
José Pérez Berdud is the CEO of Fagor Automation and President of the AFM Cluster. He is an electronics engineer with an MBA from Mondragon University. He has spent his entire career at Fagor Automation, starting in 1993 as a technician in the R&D department. He has held various positions in the company, always related to production, logistics and purchasing.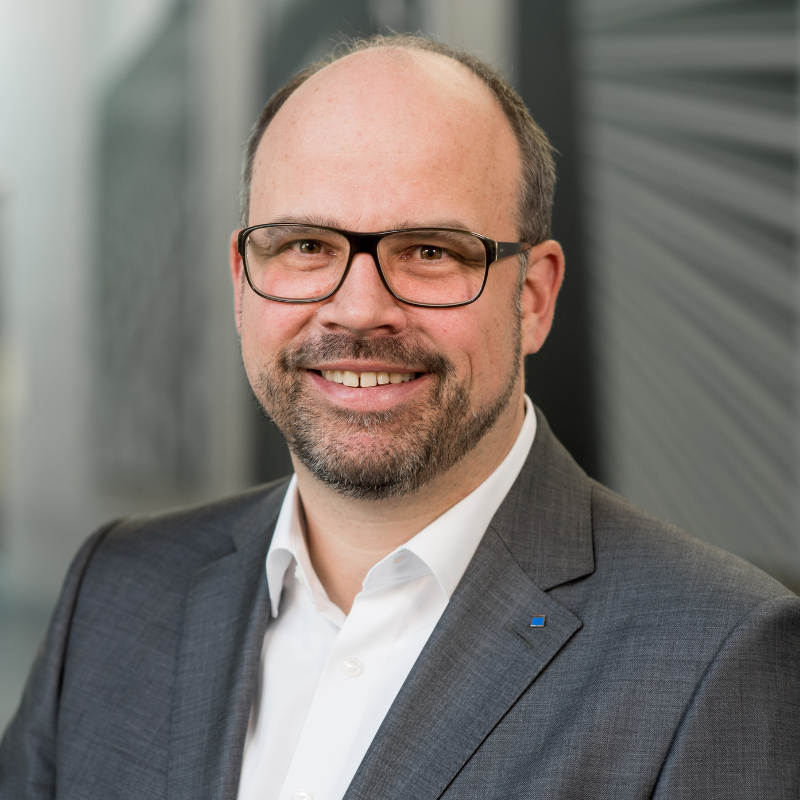 Managing Director of Research + Development at TRUMPF Werkzeugmaschinen SE + Co. KG. 
Dr. Thomas Schneider is Managing Director of Research + Development at TRUMPF Werkzeugmaschinen SE + Co. KG. Born in Ludwigshafen, he studied mechanical engineering at the Institute of Technology in Karlsruhe (KIT) and did his doctorate in the field of electrical engineering materials. Before joining TRUMPF, he held various positions in industry and was a product development expert at McKinsey
CEO and President Agathon AG
Michael Merkle spent his entire professional life in the international machine and machine tools business. In 2014 he took over Agathon AG in Switzerland as the majority shareholder. Agathon AG is one of the world's leading companies for tool grinding machines and guiding elements for tool and mold making. Before taking over Agathon, he was Managing Director of Bystronic Laser AG, one of the world's leading suppliers of laser cutting systems and one of the world's leading technology companies in the field of sheet metal processing. Before that he held various international management and leadership positions in field of mechanical engineering in Europe and Asia.
Professor, Politecnico di Milano
Marco Taisch is a Professor at Politecnico di Milano, where he teaches Sustainable and Digital Manufacturing, and Operations Management. He is one of the coordinators of the Manufacturing Group of the School of Management of Politecnico di Milano. During his academic career, he has been the Rector's delegate for Placement and Alumni, Director of the MBA and Executive MBA of MIP, the Business School of Politecnico di Milano. Since 2002, he has been particularly dedicated to the study of technological trends, carrying out some technological roadmaps and Technology Foresight studies on manufacturing as a consultant for the European Commission.
Policy Director, ERT
Judith is Policy Director at the European Round Table for Industry (ERT), a Brussels-based platform for CEOs and Chairs of leading European industrial companies. Judith runs the ERT's work streams on Competitiveness & Innovation and Jobs, Skills & Impact. Prior to joining ERT in 2021, Judith has worked in various EU public affairs roles at the European Banking Federation, Finnish forestry company Metsä Group, public affairs consultancy Brunswick Group and the European Savings Banks Group. Judith holds a PhD in Economics from the European University Institute in Florence, and a Msc Econ from University College London.
Executive Director, EFFRA
Željko Pazin is the Executive Director of the European Factories of the Future Research Association (EFFRA). EFFRA is an industry-driven association, promoting the development of innovative manufacturing technologies in Europe. EFFRA brings together the European manufacturing stakeholder community composed of companies, industry associations, research institutes, technical university, clusters and national manufacturing initiatives. Moreover, EFFRA is engaged, as the official partner, in the European Union's 'Made in Europe' Partnership under Horizon Europe. Prior to EFFRA, he worked among others at a technology industry association, at the European Commission, at a Chamber of Commerce and at an Economic Policy Department of a German University.